Products Products
Battery holder for peristaltic pump adds convenience
December 3, 2019 By Ground Water Canada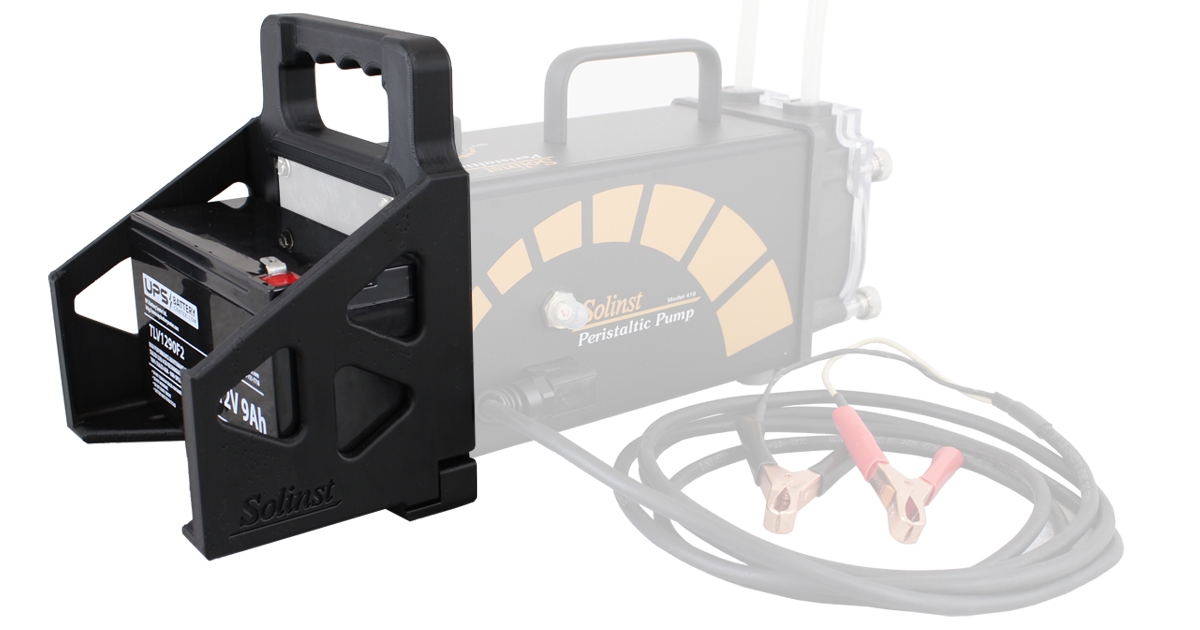 Solinst Canada Ltd. has introduced an accessory for its 410 Peristaltic Pump that makes it even more convenient for sampling shallow ground water, surface water and soil gas in the field.
The 410 Peristaltic Pump uses a 12-volt DC power source to operate. The new 12V Battery Holder connects to the pump so a user-supplied 12-volt battery becomes an integral part of the assembly, the company said in a press release. This makes the pump ideal for shorter-duration sampling applications that require more portability.
The battery holder is ergonomically designed and requires no tools to connect. It fits all versions of the Peristaltic Pump. The holder features a handle that keeps the pump balanced even with the added battery.
The entire pump design was recently updated to make it more durable and user-friendly, the company said. It features a clear pump head that allows quick inspection of the pump tubing before and during operation. It is easy to remove for faster cleaning or tubing replacement. The fuse was eliminated and replaced with an easy-to-reset breaker switch.
Made for the field, the Peristaltic Pump is robust, lightweight, and simple to operate using one control that enables reversible flow and various speeds. It provides high- or low-flow sampling with rates from 40 millilitres per minute to 3.2 litres per minute. It is effective to depths up to the suction lift limit, which can be as much as 10 metres, or 33 feet, at sea level.
---
Print this page