Products
Battery-powered, clamp-on flowmeter can be used anywhere
March 17, 2023 By Ground Water Canada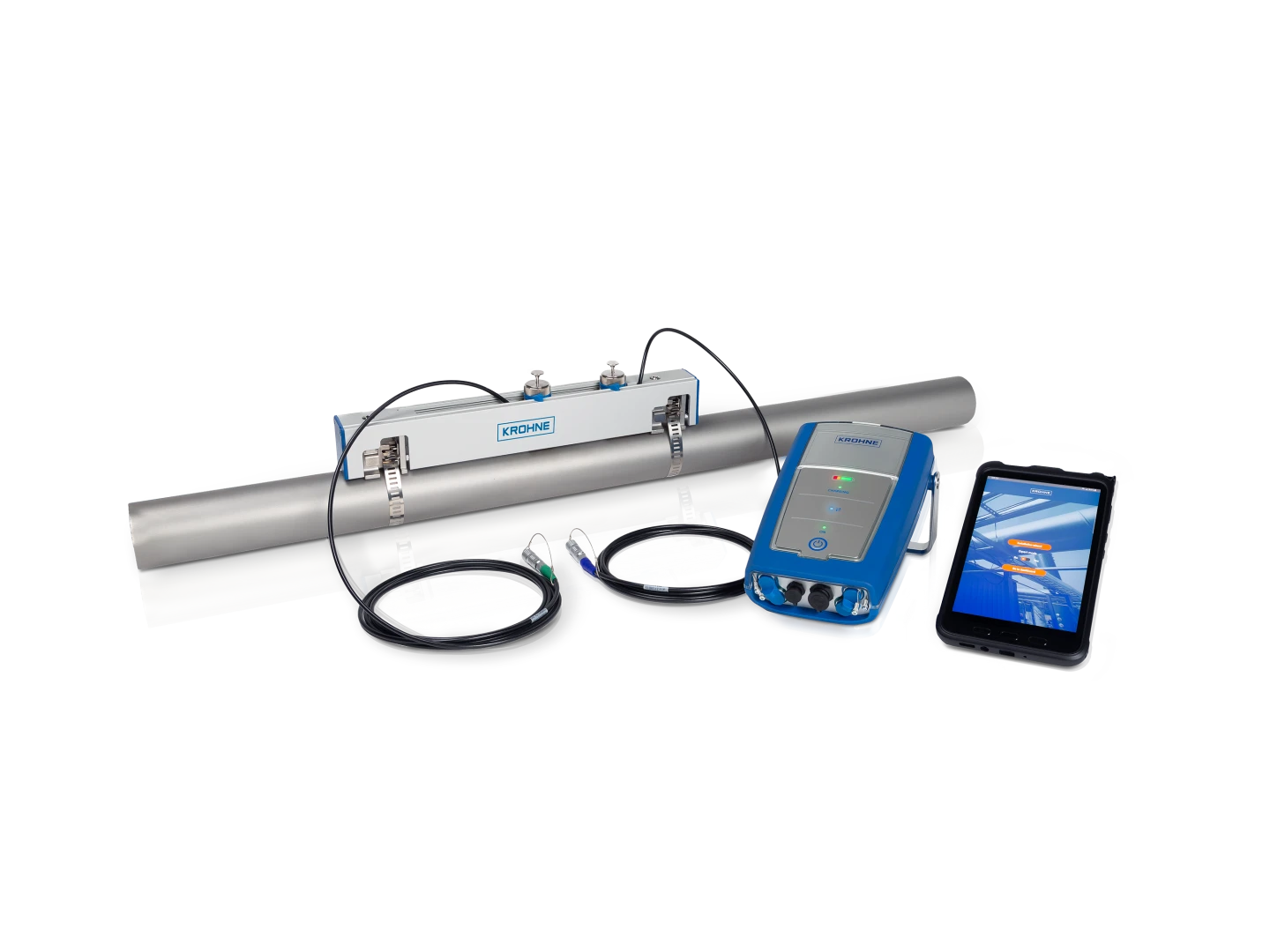 KROHNE, a manufacturer and supplier of solutions in industrial process instrumentation, highlights its OPTISONIC 6300 P, an ultrasonic clamp-on flowmeter for temporary flow measurement of liquids. This portable, battery-powered meter can be used in virtually all industries and virtually any location, crucially, without interrupting the process or cutting pipes.
This highly flexible flowmeter is an equally effective solution for comparative measurements on stationary measuring equipment, such as pumps and flowmeters, and for temporary use as a replacement for faulty devices. Its portable signal converter comes with an integrated data logger for real-time measurement and data-logging on the go. It also undertakes bi-directional measurement, on-site and in a cost-effective capacity, where inline measurement is either not desirable or possible.
This device offers user-friendly operation with a mobile smart device via the OPTISONIC 6300 P mobile app. With a quick startup and free download for Android, users can quickly access the app's data transfer capabilities via a secure wireless or USB connection, and can then select among many options for collecting, monitoring, analyzing, and storing measurement data.
From temporary flow data collection to on-site verification and leak detection, the OPTISONIC 6300 P delivers useful applications across industry verticals. For example, it aids with flow  control in water supply networks and checking water wells in the water and wastewater industry. For the conventional nuclear power industry, it can help assess cooling water and boiler feed water. It also provides several benefits across HVAC, chemical, and other process industries.
For more information, emailt info@krohne.com.
---
Print this page