Products Products
Flomatic control valve maintains constant flow
March 12, 2019 By Ground Water Canada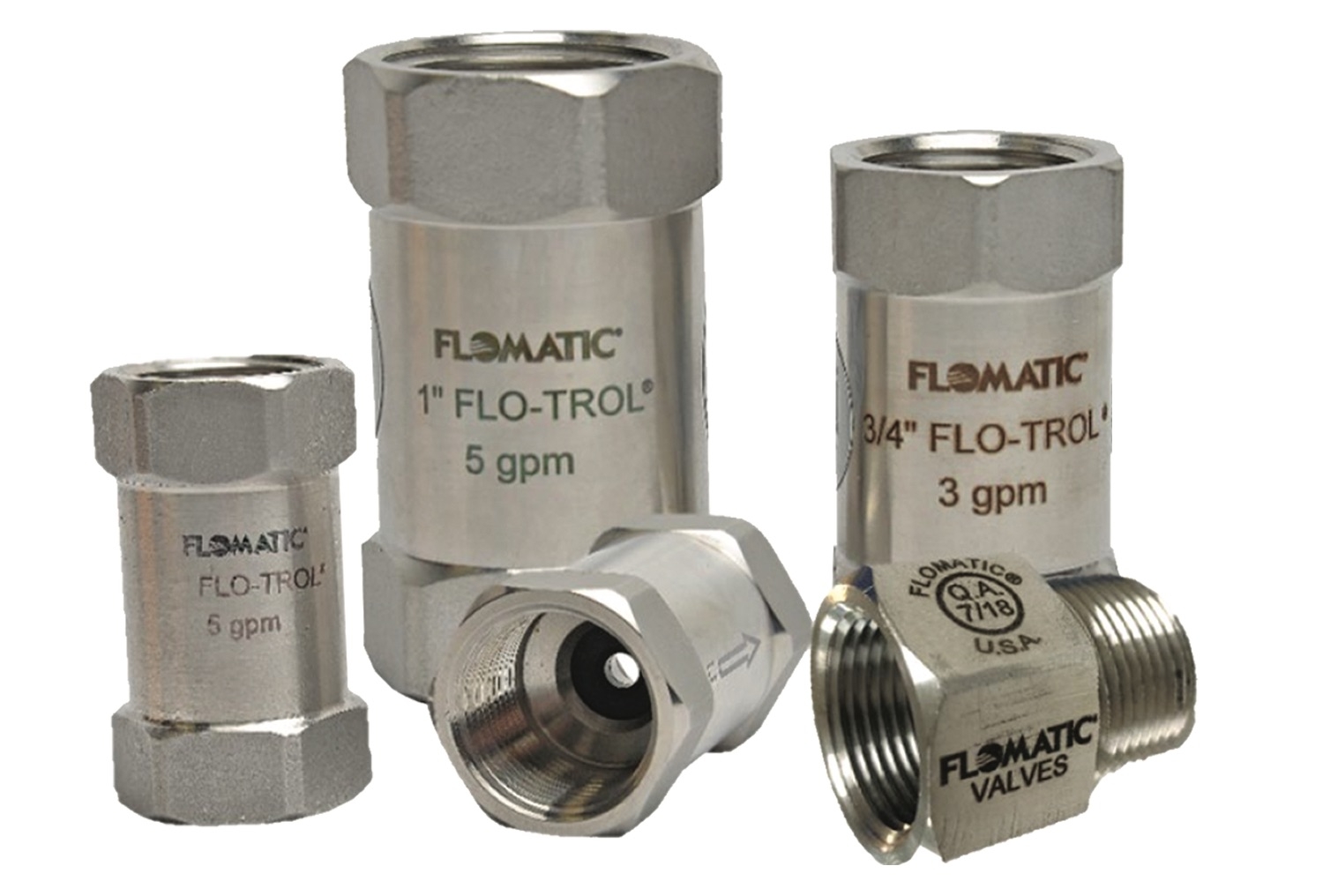 Flomatic has released the Flo-Trol Model CD900, a new constant flow control valve with a stainless steel body.
The automatic flow control valves are designed to give constant flow over a wide pressure range, Flomatic said in a press release.
The valve design has no moving parts; rather a self-cleaning flexible orifice that varies in size with applied pressure so that a constant flow rate is maintained. Flow rates are maintained to within ±15 per cent between 15 and 125 pounds per square inch (psi).
The Flo-Trol Model CD900 is available in five different sizes (3/8-inch through one-inch) and 58 different flow ranges (0.25 to 30 gallons per minute). Additional specifications include a pressure max of 200 psi and Max Temperature of 180 F (82 C).
The Flo-Trol CD900 is NSF/ANSI 61 and 372 certified and covered with a three-year warranty.
---
Print this page