Features Profiles
Ground Water Canada: The Podcast presents Women in Groundwater
Episode 1: Carol Luttmer, Living Lakes Canada program manager
October 2, 2022 By Ground Water Canada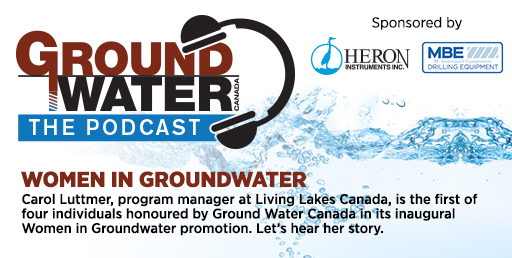 Ground Water Canada presents the first episode in a four-part podcast series to celebrate its inaugural Women in Groundwater promotion.
In this first episode, we hear from Carol Luttmer, program manager for Living Lakes Canada.
Ground Water Canada thanks M. Beauregard Drilling Equipment and Heron Instruments for their sponsorship of this program.
To listen to the podcast, click here.
To read the story about our Women in Groundwater honourees, click here.
---
Print this page