News Associations Business
OGWA scholarships awarded to drilling students
Fleming College drilling and blasting students speak out about the positive, life-changing impact of scholarships
August 11, 2021 By Ground Water Canada
Lindsay, Ont. – The recipients of the Ontario Ground Water Association scholarship awards for graduates of Fleming College's resources drilling and blasting program were recently announced.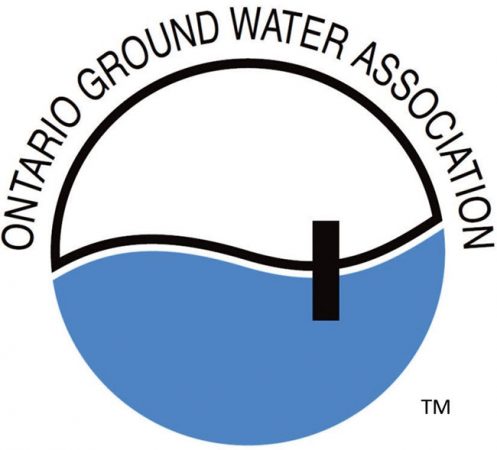 Each year the Ontario Ground Water Association donates proceeds of its annual golf tournament to support student scholarships in Fleming College's drilling and blasting program.
Cosmos Kofie received the Ontario Ground Water Association Award.
Colin Regier received the Archie Watt Award. The award was established by the OGWA in 2002 in recognition of Archie Watt, who wrote the Well Water Act in 1947. A commemorative trophy is on permanent display at Fleming College in Peterborough.
Jaden Woodley received the Ralph Snider Memorial Award. The award is presented to the most improved Resources Drilling and Blasting Technician student who has demonstrated general all-round proficiency and enthusiasm in the program.
Adele Russell, senior development officer of Advancement & Alumni Relations at the Frost Campus, recently shared words of thanks from the student recipients who were directly impacted:
Archie Watt Award
"I am very privileged to be the recipient of the Archie Watt Award. My past two years have been most interesting at Fleming College as I have learned many skills, strategies, and knowledge that I currently use on a day-to-day basis. . . . There is no doubt this past year and a half have been a struggle for both teachers and students as everyone strived to have authentic learning that followed safety protocols. I commend the college and my teachers for their perseverance in having labs and practical application classes to further enhance our drilling experience and expertise. The Natural Resources Drilling Program instills essential skills and the knowledge behind every form of drilling to allow an easy transition from college to a career and I am proud to be a graduate of this program.
"Thank-you for honoring me with this award and I look forward to returning to Fleming College in September to further my education in the Blasting Technician Program."
Sincerely,
Colin Regier
Ontario Ground Water Association Award
"It is with great enthusiasm that I write to you to let you know of my acceptance of this honorary award that has been given to me. I would like to use this opportunity to express my heartfelt gratitude to the donors of this award for honoring me and for recognizing my effort. On behalf of myself and Fleming I would like to say an excessively big thank you again for your path in protecting ground water.
"I am also grateful for the opportunity that was given me at Fleming college. Not only did I have great professors and colleagues who helped and supported me along the way. Fleming College gave me an enabling environment throughout my studies, and this is what has helped me and caused me to receive such an honor.
Attending Fleming has really changed my life. An Environment that gives you the tool to make an impact in your community. Great Professors with fascinating character, effective teaching style and classroom management who are willing to help you succeed in your career.
"Once again, thank you Ontario Ground Water Association for the award. It means so much to me."
Yours sincerely,
Cosmos Kofie
Ralph Snider Memorial Award
"Fleming College has provided me a safe and interactive learning experience. A common challenge I faced throughout my time at Fleming was a lack of experience and knowledge with tools and machines. My program's faculty continued to encourage me through my uncertainty in myself, and with this encouragement I was able to become confident in my skills as a drilling student. The program's faculty continuously showed a genuine love for drilling inside the classroom and outside on the drills. I really felt like they wanted me to learn and be the best at whatever we were learning at the time. This positive attitude led me to develop a love not only for drilling but also for the for the individuals that really wanted to teach me and my peers how to become good drillers. It's what gave me the confidence to be successful in this program."
Thanks,
Jaden Woodley
---
Print this page