Products Products
Robust inspection camera displays in real time
May 30, 2018 By Ground Water Canada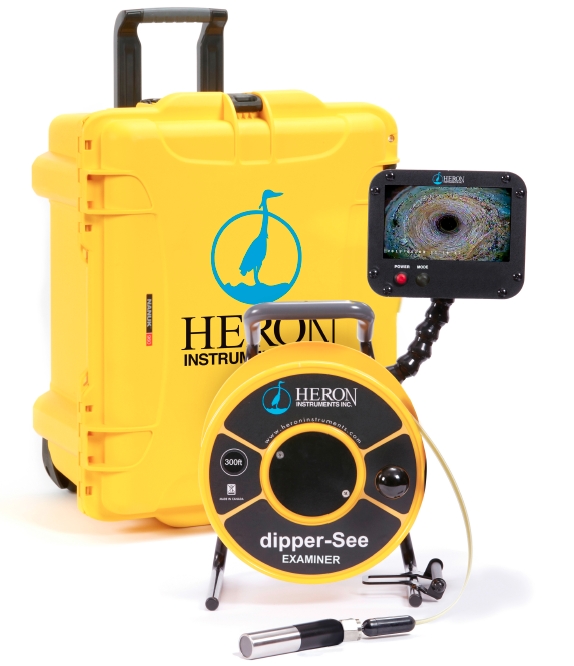 New from Heron Instruments is the dipper-See Examiner. The company is taking pre-orders for its vertical down-hole inspection camera.
The dipper-See Examiner is designed for viewing wells, drains, vertical shafts, open bodies of water, boreholes and narrow tubes up to 150 metres (500 feet) deep, Heron Instruments said in a press release. The seven-inch display screen allows operators to watch in real time what the one-inch marine-grade stainless steel camera probe is viewing.
Need footage for future reference? The inspection camera comes with digital video recorder (DVR) capabilities, allowing users to record both video and audio and play back in 720 pixels HD.
The self-contained camera is lightweight, portable, cost-effective and robust. Every Examiner comes with a super-tough UHMW wheeled carrying case to help users protect and transport to the most remote of locations, the company said.
For more information, contact Heron Instruments at 905-628-4999 or info@heroninstruments.com.
---
Print this page