Products Business
Solinst Canada introduces mini version of low-pressure groundwater well packer
November 10, 2021 By Ground Water Canada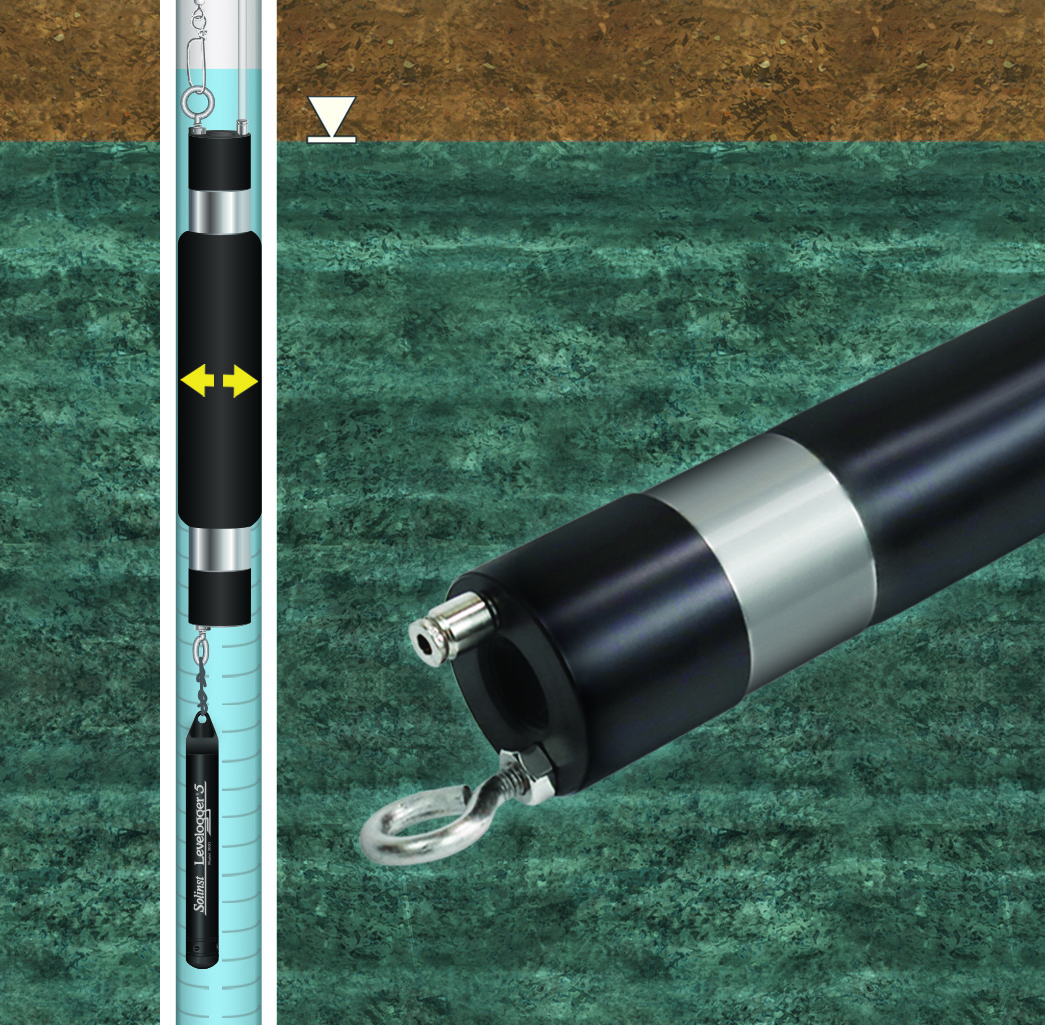 Solinst Canada Ltd. has released a mini version of its Model 800 Low Pressure Pneumatic Packer. The packers are ideal for temporarily isolating discrete zones in wells or boreholes for short-term groundwater monitoring and sampling applications. 

The new Model 800M Mini Low Pressure Pneumatic Packer is one foot in length and is designed to fit in two-inch OD monitoring wells. It is available in single or straddle packer setups, is inexpensive, simple and portable, and is a "must-have" tool for hydrogeologists.

The Model 800M Mini's small, lightweight (1.2 pounds) design means minimal weight is added when connecting to Solinst pumps for isolated low flow groundwater sampling applications. It is also ideal for isolating groundwater-sampling zones to reduce purge volumes. The 800M Packers are

also useful when multiple, shorter well intervals need to be isolated, e.g. during aquifer testing. The 800M is also convenient for conducting falling head K tests.

Depending on the application, packers are easily lowered down wells using a drop pipe or a suspension cable, like the Solinst Model 103 Tag Line. Solinst packers consist of a gland of black carbon reinforced rubber (BCR), which expands on a

Sch 80

PVC body. The PVC body has an inner pipe for lowering monitoring instruments through. Model 800M Mini Packers are designed for pneumatic inflation at pressures up to 30 psi, and are inflated with a hand pump.

The Standard Model 800 Low Pressure Packers are also available in 1.8-inch and 3.9-inch diameters in longer lengths, and can be used in two-inch and four-inch monitoring wells or smooth boreholes and wells with 1.9-inch to five-inch inside diameters. 
---
Print this page