September 4, 2018 By Ground Water Canada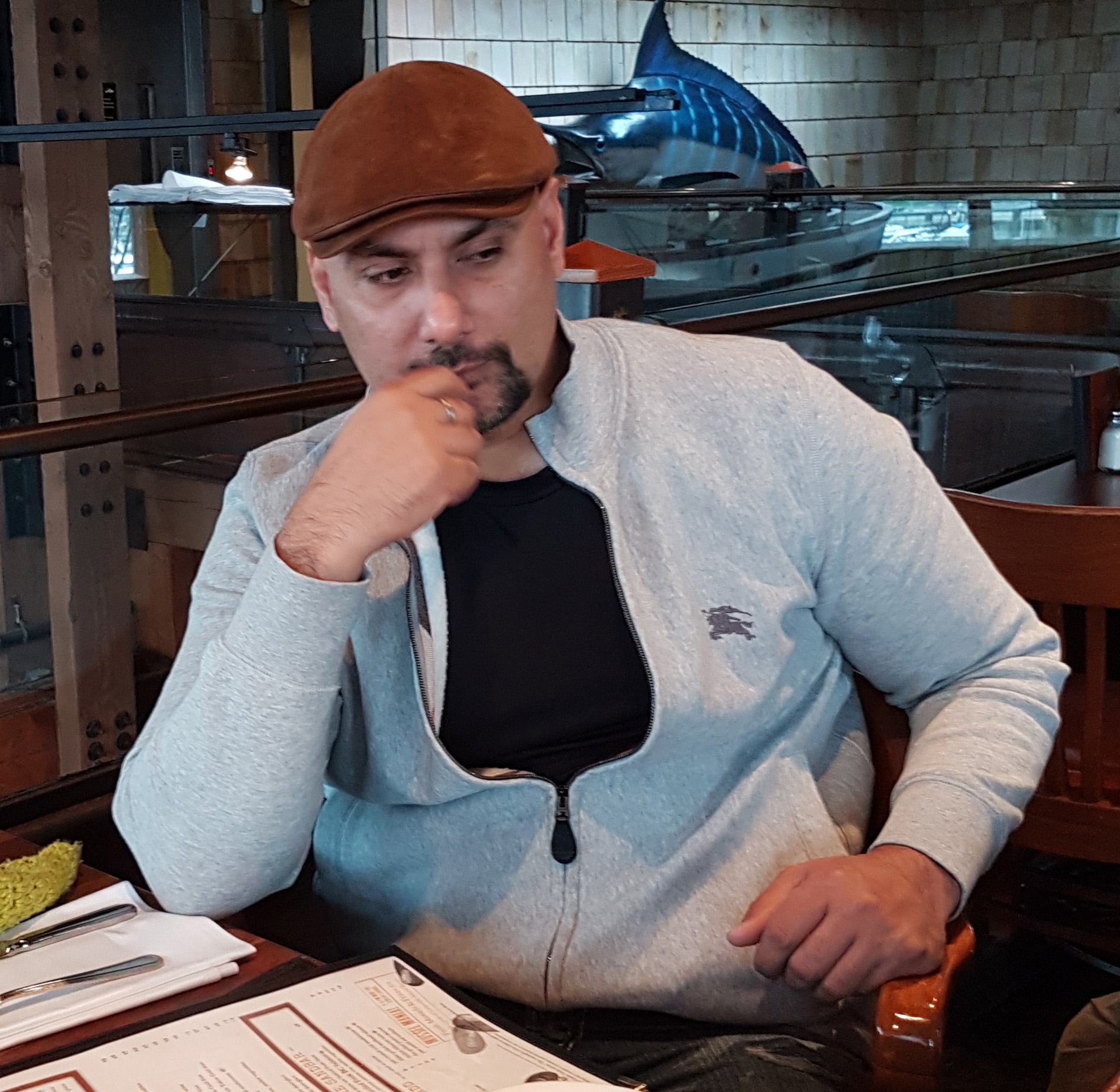 It's hard not to feel good about the future of the ground water industry after talking with 10 young people who work hard and love what they do.
Ground Water Canada put out a call to readers to tell us about outstanding young professionals who exhibit outstanding leadership, skill and dedication to the industry. Readers came through with an impressive sampling of the industry's best – including Kamal Singh of NCS Fluid Handling Systems in Surrey, B.C. Read on to learn more about this creative engineer tackles problem solving on every scale.
---

THE PROBLEM SOLVERKamal Singh, NCS Fluid Handling Systems, Surrey, B.C.
Kamal Singh, 39, has worked for 25 years on commercial and industrial projects involving specialty water and fluid pumping – all of them related to ground water. This is an amazing fact in light of his age.
Singh has been vice-president of design and engineering at NCS Fluid Handling Systems for nearly three years. He has expertise in system rentals, sales and service of industrial pumps, hydraulic calculation, system design, risk mitigation, environmental disaster response, and mechanical troubleshooting, writes NCS president and CEO Owen Gilbert, who nominated Singh for the Top 10, adding that he's worked in the oil sands in northern Canada, the construction market on the Pacific coastline and the northwestern U.S., and the mining industry in central Canada.
"Kamal has proven to be a resourceful, strategic and confident leader with strong planning and organizational skills," Gilbert writes. "Years of operational knowledge have contributed to a well-developed problem-solving skillset that incorporates an engineered approach in combination with a people-oriented management style."
Singh has a bachelor's degree in mechanical engineering, a master's of business administration, his Association of Engineers and Geoscientists of British Columbia designation, and his Green Belt Certification in the Six Sigma program at the University of Michigan. But it's his practical experience and analytical approach to real-world situations that distinguishes him.
Singh, who was born in Delhi, India, but moved as a child moved with his family to British Columbia, learned about pumps from his father, who manufactured positive displacement pumps and filters for companies that produce edible oils.
Engineering degree in hand, he went to England to work for ITT Corporation on retrofit ballast pumps in First and Second World War ships. Singh was sent into the ballast – "the dungeon" – with measurements and drawings to try to retrofit the pump to the original specifications. His career was off to a flying, or floating, start.
From there he took a position in Winnipeg. "I started off in ITT's ground water division in Winnipeg, which was basically ground water control and sewer bypasses." He grew the division, in a region that stretched from Thunder Bay, Ont., to Saskatchewan.
On first venturing into sales, he wasn't sure it was for him, but it's worked out well as he is called in on more complicated jobs where an engineered solution was required. He enjoys coming up with customized solutions to solve clients' problems. "To get into this industry, just answer your phone. Somebody has a problem – and if you can put your head into it and find a solution, you are it," he says.
As for memorable days on the job, Singh has a doozy. In 2009, he and the NCS team were asked by Hollywood moviemakers to stage a scene in the movie Marmaduke in which Los Angeles is flooded and the Great Dane is involved in a rescue. Filmmakers wanted to shoot realistic special effects, so Singh and his team created an artificial pool using 1100-horsepower pumps.
The next day he was called back to help solve a problem: they needed the water warmed to the temperature of 15 degrees required by the insurance company for the dogs' health. They brought in a heater, emptied the pool, heated the water, and refilled the pool. They were then asked to create turbulence. Stability balls at his gym provided the inspiration for Singh's solution of securing these balls to the bottom of the pool using a net.
When his mind is not on pumps, Singh enjoys skiing and collecting vintage cars like the 1965 AMC Cobra. He and wife Jasmit, who met at the University of British Columbia, have a young son.
He likes the feeling when you sort out a problem. "It feels amazing when you've sorted out something for a client that no one else wanted to touch. We try to test the limits of engineering. People think they have the solution, but we take the butterflies out of the stomach. That's our job."
---
Read about others who made our
Top 10 Under 40
list of top young industry professionals.
---
Print this page