Ground Water Canada wants to help you communicate with well owners and the public. That's why we are highlighting water well education during National Ground Water Awareness Week in Canada!
We mark this special week to focus on the importance of ground water as a resource and stress the need for yearly water testing and well maintenance.
This page will serve as a hub all year long to help foster awareness among well drillers, the well owners you serve and the general public.
You will find:
stories featuring contractors interacting with water well owners and the public
podcasts and fact sheets you can share with well owners and the public
useful templates to help you educate and be a go-to resource for the public
helpful links, and more!
Browse or search ground water topics and share these resources with your customers and your community to show them the role you play as a ground water professional!
Ground Water Awareness Week
News
March 22, 2022
Groundwater seldom thought of, unless people have a well: watershed alliance official
Ground Water Awareness Week
News
March 21, 2022
United Nations report suggests the solution to world's water crisis might lay beneath our feet
Ground Water Awareness Week
News
World Projects
March 21, 2022
Africa has sufficient groundwater, but millions are unable to access it
Ground Water Awareness Week
News
Associations
March 18, 2022
Association joins industry in promoting importance of groundwater to public
Ground Water Awareness Week
News
Education
March 17, 2022
Muskoka Watershed Council urges residents to learn more about water protection practices
Ground Water Awareness Week
News
Education
March 17, 2022
Guelph presents water-awareness events to educate its residents about groundwater
Ground Water Awareness Week
News
Education
March 17, 2022
U of Waterloo plans two virtual presentations to commemorate World Water Day March 22
Ground Water Awareness Week
Features
Education
March 15, 2022
Student-aimed website gives the lowdown on everything they should know about groundwater
Ground Water Awareness Week
News
Water Issues
March 14, 2022
Virtual panel discussion on Canada's groundwater set for World Water Day March 22
Ground Water Awareness Week
News
Associations
March 9, 2022
BCGWA looking for directors to serve two-year terms on board
Ground Water Awareness Week
Features
March 9, 2022
Groundwater Awareness Week's message: the importance of protecting the earth's water
Ground Water Awareness Week
News
Strategies & Innovations
March 8, 2022
Lake Simcoe-area councillors push federal government for water protection funding
Ground Water Awareness Week
News
World Projects
March 4, 2022
Twin Saults to mark World Water Day by pledging reduction in personal plastics
Ground Water Awareness Week
News
Water Quality
March 4, 2022
Petition delivered to House of Commons, seeking protection of 'pristine' groundwater source
Ground Water Awareness Week
News
Regulation & Guidelines
March 3, 2022
Missed B.C. groundwater licensing deadline hurts businesses, farms: Green Party
Ground Water Awareness Week
News
March 1, 2022
Claim EOCP credits from BCGWA convention and pump installer course
Ground Water Awareness Week
News
March 1, 2022
Remediation of groundwater contamination increases cost of housing construction project
Ground Water Awareness Week
News
February 16, 2022
Groundwater Awareness Week to be observed March 6-12
Ground Water Awareness Week
News
Regulation & Guidelines
February 3, 2022
Serious consequences await those who miss B.C. groundwater licensing deadline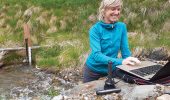 Ground Water Awareness Week
Features
Water Issues
January 17, 2022
Our changing groundwater
Ground Water Awareness Week
News
Water Issues
January 5, 2022
Groundwater protection of Grand River watershed needs to be stepped up: coalition
Ground Water Awareness Week
Features
Drilling
December 13, 2021
View from the Industry: Part 3 of podcast series tackling drilling sites' carbon footprint
Ground Water Awareness Week
News
Environment
December 1, 2021
Groundwater, soil moisture could be affected if Arctic rainfall becomes commonplace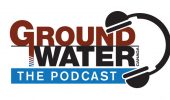 Sponsored
Ground Water Awareness Week
Features
News
Business
Environment
Operations
Regulation & Guidelines
October 20, 2021
Podcast tackles drilling site's carbon footprint, part 2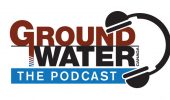 Sponsored
Ground Water Awareness Week
Features
News
Business
Environment
Operations
June 21, 2021
Podcast tackles drilling site's carbon footprint
Ground Water Awareness Week
News
Associations
Business
March 8, 2021
Meet the Canadian Institute of Plumbing & Heating, ahead of World Plumbing Day
Ground Water Awareness Week
News
Associations
Business
March 5, 2021
Meet the Canadian Water Resources Association
Ground Water Awareness Week
Features
Associations
Business
February 2, 2021
A seat at the table
Ground Water Awareness Week
News
Water Issues
January 22, 2021
NGWA marks National Groundwater Awareness Week March 7-13
Ground Water Awareness Week
News
Education
January 20, 2021
New training options for managing drinking water systems in First Nations communities
Ground Water Awareness Week
News
Associations
September 20, 2020
Groundwater associations in Canada
Ground Water Awareness Week
Features
Education
Strategies & Innovations
Water Quality
March 27, 2020
Lessons of Walkerton: A look back 20 years after the Ontario tragedy