Products Products
Doosan air compressor offers reliability and resale value
November 1, 2017 By Administrator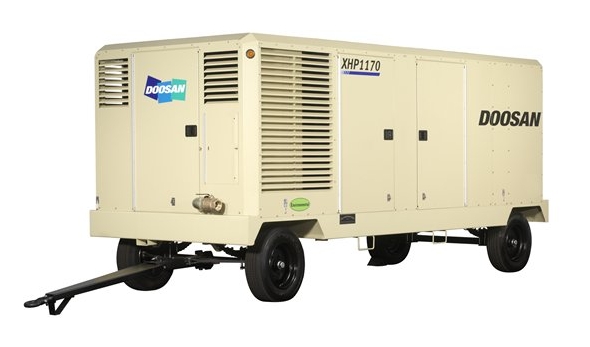 The XHP1170WCAT-T3 air compressor is a whisperized, high-pressure unit that provides reliability and durability in the harshest environments encountered in drilling and pipeline applications. These units also have the highest resale value in the industry, said Doosan Portable Power, manufacturer of the unit.
Doosan has a range of portable air compressors from 185 to 1600 cfm at 100 to 500 psi. The versatile compressors are rigorously tested to ensure they perform in the harshest conditions. The compressors also have the most options available in the market so users can customize your equipment to fit their needs, Doosan said in a press release.
Direct engine control and microcontroller are some of the compressors' technology features. The company optimized the mechanical control of the inlet and oil temperature valves with fuel efficiency and durability in mind and the running gear system is designed with life-extending features designed to provide long-term security.
---
Print this page