Features Success Stories
Lakeland Drilling's Darell Lepper selected as GWC's 'Distinguished Driller Award' winner
Veteran driller has worked in the industry for more than 40 years
September 13, 2023 By Mike Jiggens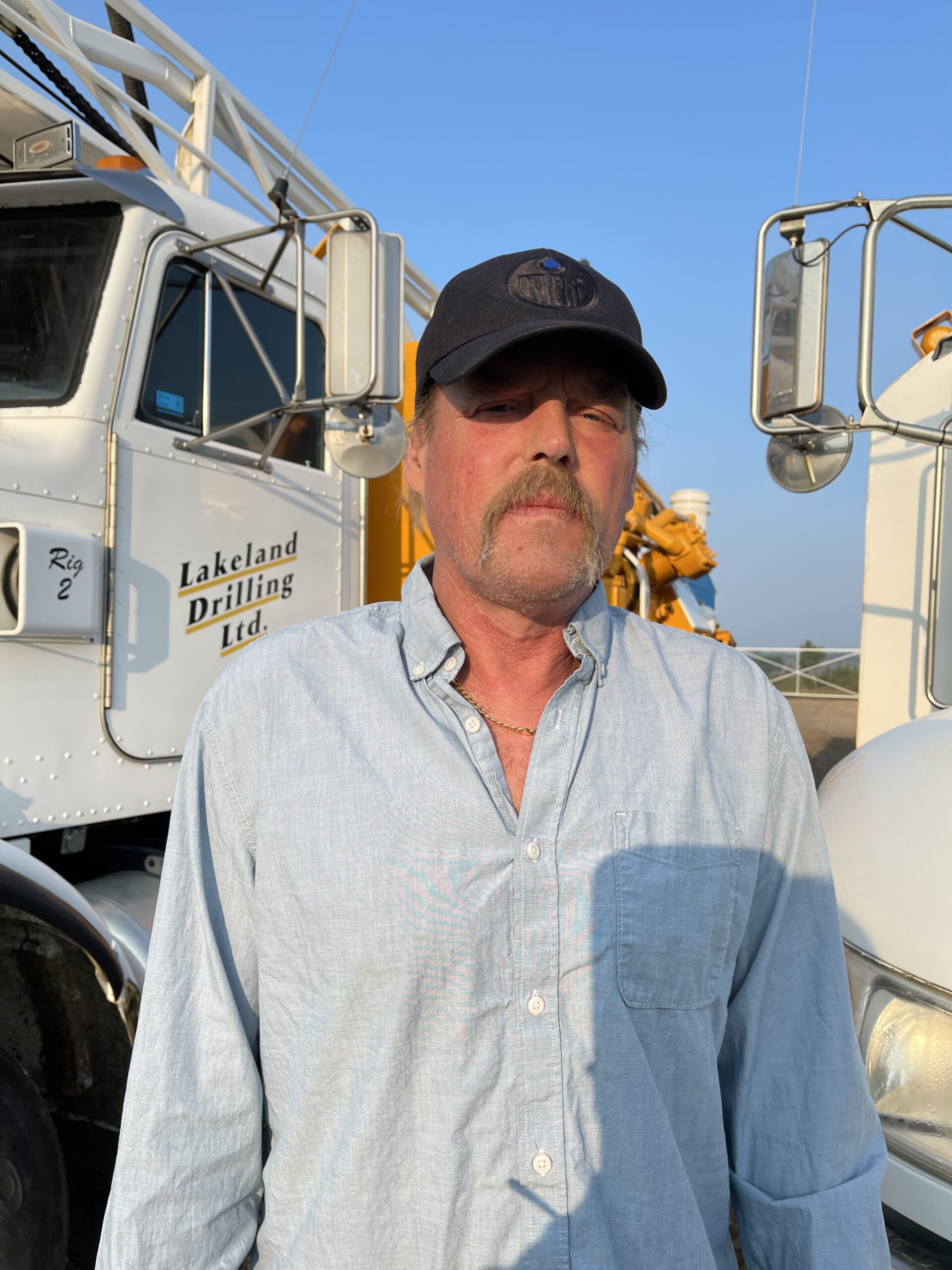 It's no secret that the enthusiasm level for drilling has been on the decline the past several years. The average age among water well drillers is higher than that of most other industries, and the influx of new drillers entering the profession isn't keeping up with those contemplating their exit.
Darell Lepper, owner of Lakeland Drilling Ltd. in St. Paul, Alta., understands the situation all too well. He's reached the twilight stage of his career in drilling, which began 40 years ago, and figures he'll put off retirement for another year, hoping that – maybe – a satisfactory succession plan might present itself.
Despite what might currently be perceived as a dark cloud looming over the industry, Lepper is optimistic a turnaround could be on the horizon. He foresees new blood entering the industry as the economy tightens up.
"As the economy gets tighter, people have to look at ways to make money, and guys will have to go back to work and do this kind of work," he says.
Lepper reflects on his own career in a positive light, deeming it rewarding. As a further reward, he was recently selected as Ground Water Canada's inaugural "Distinguished Driller" award winner. The award recognizes the Canadian driller who was judged to have best met the attributes of excellence in leadership, innovation and business acumen. Ground Water Canada began accepting nominations in June and made its selection in mid-July.
Lepper, who has owned Lakeland Drilling since 1996, was judged to have "moved the needle" through innovative practices, professional business practices and future-focused perspectives.
"It's a good industry," he says. "I've made a good living at it. I've enjoyed what I did and met a lot of good people. I see it coming back, but I don't see it right now because there's so many other opportunities for these younger kids to go and do."
Before acquiring Lakeland Drilling, Lepper had worked for his former brother-in-law and sister. Two sons currently work for him but have indicated they have no desire at present to take over the company. One of his sons enjoys the work, he says, but doesn't relish the challenge of retaining workers.
"I don't think he wants the stress. He has a young family."
An employee not related to the family has expressed an interest in taking over the business but seems "stalled" by the manpower situation, Lepper says.
When Lepper first acquired Lakeland Drilling, the company employed about six people. That number has since dwindled to three. Established in 1976, the company was one of five drilling businesses operating northeast of Edmonton. Two remain today.
"All the older guys retired, and nobody wants to take over. Their kids didn't want to take over. They're in the same position. The younger generation just doesn't want to do it."
Dealing with labour shortages
Most drilling companies are facing the same challenges, and the labour shortage is the common denominator.
"I think the biggest thing is manpower right now. It's so hard to find good people that actually care. That's the biggest challenge we've had for probably the last four or five years."
Lepper says he wonders if the reason younger people have little desire to enter the profession is because they're afraid of hard work and being away from home for extended periods of time.
"You get paid decent money, but you're never home. Especially if you're doing industrial work, you're never home. You live out of suitcase for probably the whole year."
Lepper says he was rarely home during his younger years, acknowledging sacrifices must be made in the drilling industry.
"If you want to succeed in life, you have to make sacrifices. Sometimes, maybe, you push the envelope too far."
This is especially true for drillers working in the oil industry, he says, adding it's not uncommon to be working 12-hour days and being away from home for 14 days at a time.
Lakeland Drilling has been breaking away from industrial work of late to concentrate more on domestic jobs. Lepper says now that he's approaching his 60th birthday he no longer wishes to do any more oil work.
Industrial work, however, provided much of his education in the field of drilling. Environmental drilling, for example, was "a big thing" until the 1990s.
"When I started working with some of the oil companies and some of the consultants, that's where I learned a lot of it."
Lepper says he was taught mainly by consultants in the environmental aspect of drilling, noting Lakeland was among the leaders in environmental drilling in that part of the province.
"We did a lot of environmental drilling – lots of stuff that other people probably didn't do, and we just moved forward from that. We had a lot of wrecks at the beginning and then we figured it out, made changes and got better at it."
In his heyday working industrial jobs, oil companies waited upwards of a year until he was available because they weren't interested in hiring anyone else.
"I'm very proud of that. What we did, we did very well."
Difficulty of industrial work
The current labour shortage and the challenge of recruiting new workers makes industrial work that much more difficult, Lepper says.
"When you're committed to go into oil field jobs and then you get guys not showing up or phoning in in the morning and not coming to work, you can't go to work. It's really said, actually, and unfortunate. But that's just the way it is nowadays."
There are still plenty of challenges facing the domestic end of well drilling, Lepper says, noting new housing construction has slowed down, impacting the need for residential drilling.
"People are just moving from one house to another."
He adds there are also fewer farm homesteads, recalling there was once a farmer situated every half-mile.
"Now, guys are buying up all the land and it's just getting bigger and bigger farms."
The drilling industry has had its upside, though, he adds. Using different equipment and different procedures, including deeper presometers and better means of installing them, ave helped make things more efficient, Lepper says.
Several advancements in drilling have come about since he began in the industry at the age of 18.
"The biggest progression was everything switching over from steel to PVC casing," Lepper says, adding it led to wells lasting longer. Filling techniques also improved over the years along with the quality of equipment.
He began in the industry with old cable rigs with pulldown chains, but today it's all hydraulics.
"The equipment is 100 times better."
Over the course of his career, Lepper has figured many things out on his own, whether it's fabricating needed parts or coming up with ways to simplify the job. With the assistance of a local machine shop, he has built coilers and other necessities to complete jobs.
Looking ahead, he says he'll delay his pending retirement for another year in case his sons change their minds about taking over the business, but he adds he's not optimistic.
"If they don't, I'll put it up for sale or I'm just going to retire. It's too bad because this business has been established since 1976. You can't make your kids do what they don't want to do. If they're not happy doing it, then why make them do it?"
---
Print this page