Products Pumps
Bladder pump is PFAS free, rugged and technician friendly
March 29, 2022 By Ground Water Canada
The Spectra Scientific Bladder Pump Sil 2.0 is a simplified bladder pump designed to save technicians time and energy in the field.
Current bladder pumps are not optimized for the demands of field work and are difficult to use and time consuming to replace between wells. They are also difficult to operate in harsh conditions. Their numerous moving parts make them a hazard for cross contamination.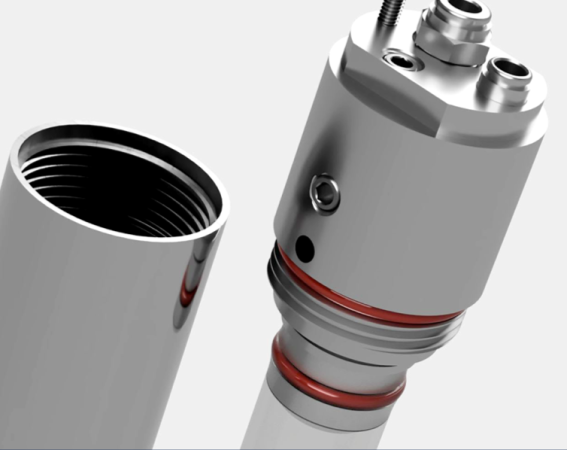 The Spectra Bladder Pump features a simple design and is built with non-toxic inert materials. The Quick Plug and Sample design makes it easy to use.
Features include:
• easy to replace silicone bladder sleeve
• simple design – unscrew, remove and replace
• choice between Push Connects or Barbed Connections
• PFAS-free bladder material as defined by the U.S. DoD PFAS Task Force
• saves up to five minutes of cleaning and bladder replacement between wells
The Spectra Scientific Bladder Pump Sil 2.0 uses approved materials with zero PFAS contamination or potential leaching. Unlike other bladder pumps that use such materials as LDPE, HDPE and Teflon, the Spectra pump utilizes silicone for a more rugged, inert and less toxic internal bladder to ensure no PFAS contamination. Its design minimizes the risk of cross contamination.
For more information, visit www.spectrascientific.com.
---
Print this page